Charter a Yacht in Thailand and South East Asia
Southeast Asia includes some of the most exotic and mysterious countries on earth. Thailand, Malaysia, Myanmar (Burma) and the Andaman Islands (India) offer amazing sailing possibilities in and around the stunning beauty of the Andaman Sea.
The Gulf of Thailand can be found on the opposite side of the Thai mainland, and includes the sailing regions of Koh Samui and Koh Chang. Further south, off the east coast of peninsular Malaysia, is Tioman, totally undiscovered and totally stunning scenery and sparkling blue waters.
For the real adventurers, Cambodia and Vietnam in the South China Sea are starting to open up to charter yachts. And finally, Indonesia is the largest archipelago in the world with over 18,000 islands to explore!
Yacht Charter in Southeast Asia
Southeast Asia is a remarkable place to sail and explore by yacht because of its extensive tropical coastlines, exotic destinations, amazing beaches and wide variety of marine life.
The advantage of discovering the area by yacht allows you to access pockets of unexplored territories, including areas that have been closed to foreign visitors for decades.
Specific Southeast Asian Destinations
There is a charter destination in Asia to meet virtually every need. We've listed some of the top ones below:
Thailand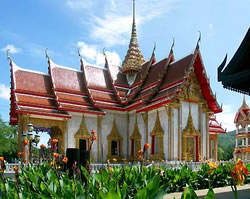 Thailand offers some of the most exotic and beautiful yacht charter destinations in the world. Over 3000 km of coastline are mixed with gorgeous beaches, amazing rock formations, world class diving and snorkeling and the genuine smiles of the Thai people. Key charter areas accessible from Thailand include Phuket, the Andaman Islands, Koh Samui, and Koh Chang.
Singapore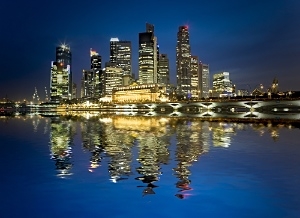 Singapore is an ideal place for short charters, either day charters around the islands of Singapore and its impressive city skyline, or for extended weekend trips to Tioman, Malaysia or Bintan, Indonesia.
The business focus of Singapore makes it an ideal location for corporate charters for client entertainment or team-building charters. The Singapore Grand Prix and Volvo Ocean Race are recent additions to the charter possibilities available in Singapore.
Malaysia
Malaysia has a variety of spectacular sailing locations to choose from. The west coast includes the modern facilities of Langkawi, with its archipelago of 99 islands, to the cultural and historic island of Penang. The east coast has the emerging sailing area of Tioman and its surrounding islands.

For a true adventure, head across the South China Sea to the province of Sabah in Eastern Malaysia. Here you can find glorious sailing waters around Kota Kinabalu, or finally enter the Celebes Sea and discover some of the top diving sites in the world, such as Sipidan.