Luxury Yacht Charter in the Mediterranean Sea
The Mediterranean Sea is one of the most popular and diverse luxury yachting destinations on earth. Covering an approximate area of 2.5 million kmē, it is almost completely enclosed by land: on the north by Europe, on the south by Africa, and on the east by Asia. Offering a huge array of tantalising charter spots, the Med has enough appealing cruising grounds to keep you fascinated and occupied for years!
It encapsulates the beauty, class and sophistication of the French Riviera; and the history, gorgeous beaches and wild night-life of the Balearic Islands (Ibiza, Mallorca and Minorca). Sardinia and Corsica - considered to be jewels of the Med - and Italy are second to none in terms of a superyacht charter, boasting stunning scenery, gorgeous coastlines, charming ports, and magnificent variety. The Adriatic and and Ionian Seas have amazing charter areas including Greece with its incredible history and numerous places of interest; glorious Croatia with its unspoilt natural beauty and old world charm; and magnificent Turkey known worldwide for the fantastic Blue Cruises in luxury Gulets
There is a very good reason why the Med is considered the most luxurious and famous sailing ground in the world. It has something for absolutely everyone - be it excitement, glamour, charm, history, natural beauty, or utter peace and tranquillity - so come and experience it for yourself!
Luxury Charter Yachts in the Mediterranean Sea
Below are descriptions of the key Mediterranean Sea Yacht Charter Destinations:
French Riviera Luxury Yacht Charter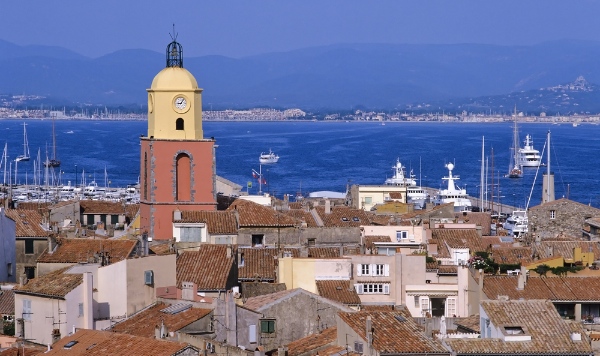 The French Riviera offers the world renowned ports of St Tropez, Cannes, Antibes, Cap Ferrat, Villefranche and Monaco, and the culture, weather, and scenery that goes along with one of the best holiday areas in the world.
Click here for more on the French Riviera
French Riviera Luxury Charter Yachts
Italian Riviera Luxury Yacht Charter
The Italian Riviera offers all the best of Italy - cuisine, architecture, history and beautiful landscapes. It also offers world famous and ioncredibly quaint ports such as Portofino, San Remo and Camogli. You'll fall in love with the painted towns attached to an unbroken hillside, the excellent, unassuming food, the freindly people and the relaxed pace of life.
Click here for more on the Italian Riviera
Italian Riviera Luxury Charter Yachts
Corsica Luxury Yacht Charter
Corsica offers glorious scenery, beautiful white sandy beaches, numerous excellent ports of call, and attractions excellent port towns such as Saint-Florent, Calvi, Bonifacio and Ajaccio. Local wines, cheeses and fish dishes, combined with French culture, make Corsica an unbeatable experience.
Click here for more on Corsica Luxury Yacht Charter
Corsica Luxury Charter Yachts
Sardinia Luxury Yacht Charter
Sardinia is one of the top Mediterranean destinations for the glamour set. If offers the ports, beaches, hotels and hot spots that you would expect, but you can also find an unspoiled, ancient Sardinia, home to shepherds, timeless villages and medieval churches.
Sardinia's beauty and variety is unsurpassed, and when you mix in Italian food, history and culture, Sardinia is hard to beat!
Click here for more on Sardinia Luxury Yacht Charter
Sardinia Luxury Charter Yachts
Sicily Luxury Yacht Charter
Sicily offers a relaxed Italian Mediterranean pace, superb cuisine, timeless ports, amazing ruins all, with the glorious backdrop of the famous Etna volcano. It is hard to match Sicily for the complete holiday experience in every respect.
Click here for more on Sicily Luxury Yacht Charter
Sicliy Luxury Charter Yachts
Greece Luxury Yacht Charter
Greece is world renowned for its magical islands, cuisine, history and culture, and is one of the worlds most frequented charter destinations.
Click here for more on Greece Luxury Yacht Charter
Greece Luxury Charter Yachts
Mallorca Luxury Yacht Charter
Mallorca offers beauty, quiet, excellent Spanish and Mediterranean restaurants, history, and plenty of great bays and ports ot discover. You can use it as a base to explore the other Balearics (Ibiza and Menorca) or just explore the island.
Ibiza Luxury Yacht Charter
The tourist mecca of Ibiza offers a bit of everything - sun, sea, sand, clubbing... and some gorgeous boating. While the Ibiza night life is legendary, you will find deserted beaches (clothing optional), beautiful cliffs, quiet anchorages and just about anything else you could want on a yachting holiday.