Super Yacht Charters in the Caribbean Sea
The Caribbean is rightly referred to as a superyacht paradise... Perhaps no other destination in the world can offer such a range thanks to its 7000+ beautiful islands, islets, reefs and cays; varied cultures and activities, clear water, and magnificent sailing conditions.
The waters are idyllic, the sights gorgeous, and the activities endless, providing the perfect combination of exciting adventure and restful holiday. Key destinations such as the Virgin Islands, St Barths, Antigua, the Grenadines, St Martin and St Lucia are synonomous with palm trees, sandy beaches and outstanding yachting!
Key Caribbean Charter Desinations:
The Virgin Islands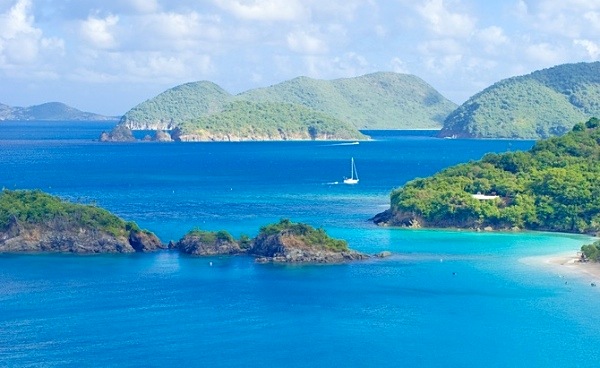 The Virgin Islands, incorporating the US Virgin Islands of St Thomas, St Croix and St Johns, and the British Virgins, is in many ways a yachting paradise.
These famous islands provide all of the ingredients for the perfect yachting holiday – gorgeous beaches, varied destinations varying from posh hotels to deserted sandy beaches, shipwrecks, excellent snorkelling and diving, chic beach bars, restaurants and night life, and a pace and charm that perfectly ties in with a yachting holiday.
Click here for more on the Virgin Islands
St Barths and Anguilla
St Barthelemy is the main meeting point of the jet set in the Caribbean. The island is more rugged and less lush than some of the other Caribbean islands, but it has culture, shopping, accommodation and amenities that necessary for a luxury holiday. The island offers excellent cuisine derived from its French roots.
The main Super Yacht port in St Barths is Gustavia Port, which offers excellent accomodation, and amenities for super and mega yachts.
Click here for more on St Barths
St Martin/St Maarten
St Martin/St Maarten is a must visit destination in the Caribbean. You get two islands in one - one French and one Dutch. It is the smallest island in the world to share two governments and to have coexisted peacefully for 350 years.
On the French side, the port of Marigot offers a few lovely main streets with shops, boutiques, bistros, patisseries and restaurants (all very French!). At the southern end of town, there is a chic new designer shopping center where all purchases are tax free.
On the Dutch side much of the island has been densely built with resorts and casinos. The main centers are Simpson Bay and the capital, Phillipsburg. Simpson Bay is the center of yachting activity and annually hosts the Heineken Regatta.
Click here for more on St Martin/St Maarten